A Fan Gifted Girls' Generation's Seohyun a Favorite Drink of Hers That the Fan Queued Half an Hour for and Her Expression Says It All
Seohyun was told that the fan queued 30 minutes for her drink.
Seohyun attended the recent Seoul Fashion Week that took place at the Dongdaemun Design Plaza on March 23rd for 'Miss Gee' collection show. Seohyun was leaving the venue when she came out to greet fans and picked up letters and gifts fans wanted to give her. A fan reached out with her cup of bubble tea from 'Tiger Sugar' that Seohyun mentioned about liking them at her fan meeting in Hong Kong.
The fan told Seohyun that she queued 30 minutes for it and Seohyun's expression immediately turned into a shocked one and thanked her fans while accepting them.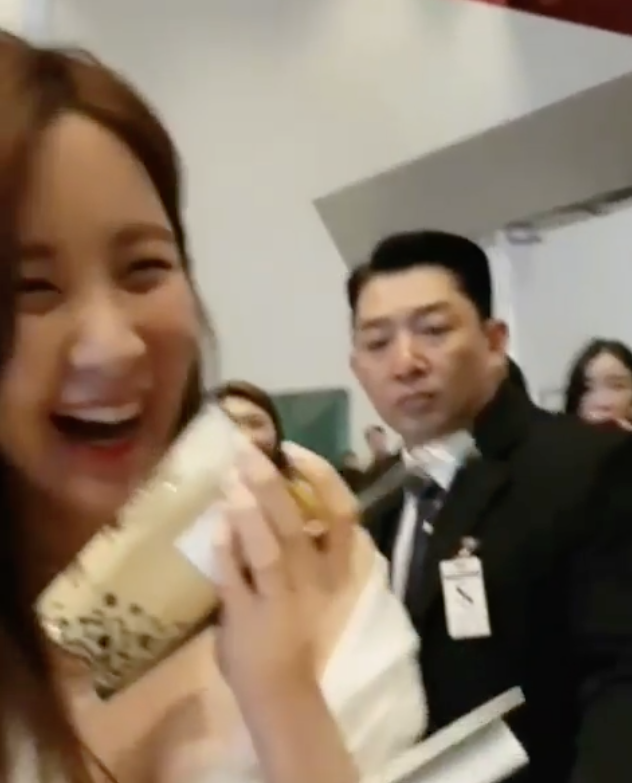 Image Source: Instagram 'snsd_jaey' Screenshot
Thumbnail Credit: Instagram 'snsd_jaey' Screenshot, saki_photograph
ⓒ KStarLive